Apologies for another lip product post, but I couldn't resist!
I popped into Boots on my way home last week. Forty minutes, and half my pay cheque later, I emerged with a bag full of goodies.
You know when all your make-up runs out at once? That happened. And I couldn't go in and only buy the staples, there were too many other things I wanted to try!
My favourite purchase of the lot, was this lip lacquer, by Rimmel. The 'Apocalips' range comes in eight different shades, and it took me a long time to choose just one.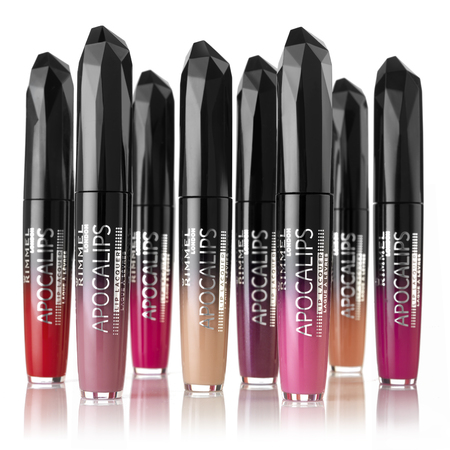 I normally go for a darker shade, but in the spirit of trying something new, I picked up 'Luna', which looks like this:
Normally, lighter, coral shades don't really suit me, but the pigmentation of the lacquer meant it was so bright that it worked, even with my skin tone. It really did make for a great casual everyday gloss.
The other thing I noticed is that the doe foot wand has a teeny tiny cup shape that fills with the product, so you don't have to keep dipping in and out of the tube to apply. One dip, and you can apply it to your whole lips. I don't know about everyone else, but as someone who regularly oversleeps and has to apply their make-up on public transport, I think this is somewhat revolutionary. (Yes, I went that far!)
I'll definitely be back to buy more of these, but that means more decisions...what colours have you tried, and would recommend?